Current news
Icelandic films at Göteborg Film Festival - A SONG CALLED HATE in the Nordic Documentary Competition
A total of 9 Icelandic film projects will take part in the Göteborg Film Festival this year. The festival will be held in a digital format from January 29 - February 8.
A Song Called Hate by Anna Hildur is nominated for the Dragon Award Best Nordic Documentary at Göteborg. A Song Called Hate is directed and produced by Anna Hildur and executive produced by Iain Forsyth and Jane Pollard. The documentary centers around the performance art group Hatari, who made headlines at the 2019 Eurovision Song Contest.
The Icelandic TV series Sisterhood is nominated for the Nordic TV Drama Screenplay Award, presented during the festival's TV Drama Vision. The series is among five Nordic drama series nominated for the prize, which will be awarded to the main writer.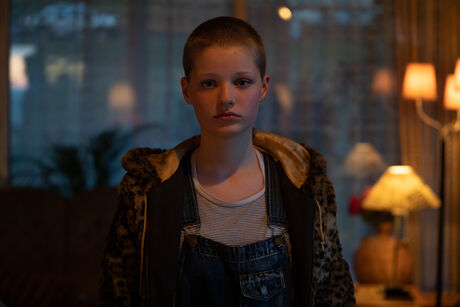 Jóhann Ævar Grímsson is Sisterhood's nominated writer. Co-writers are Björg Magnúsdóttir, Jóhanna Fridrika Sæmundsdóttir and Silja Hauksdóttir. The series is also directed by Hauksdóttir. The award ceremony takes place on February 3.

Two Icelandic projects, Cop Secret by Hannes Thór Halldórsson and Wolka by Árni Ólafur Ásgeirsson, will take part in the Works in Progress section at year's online edition of Nordic Film Market. The WIP session will present 13 projects to accredited participants. The Nordic Film Market takes place online from February 4 – February 7.
The TV series Blackport, directed by Björn Hlynur Haraldsson, Gísli Örn Gardarsson and María Reyndal, will be presented as a work in progress in the TV Drama Vision section. The Journey by Baldvin Z and Fractures by Eva Sigurdardóttir will be part of a showcase of new and upcoming series, and Vigdís by Baldvin Z and a Croatian/Icelandic coproduction The Possibility of an Island will be presented as projects in development.
---
See also:
Icelandic Soccer World Cup Hero Bows Directorial Debut at Goteborg's Nordic Film Market (EXCLUSIVE) in Variety
Goteborg's Nordic Film Market Unveils Lineup in Variety
A SONG CALLED HATE selected for the Nordic Documentary Competition at Göteborg Film Festival
SISTERHOOD nominated for the Nordic TV Drama Screenplay Award
In Focus: 2021 Nordisk Film & TV Fond Prize Nominee, Iceland
For further information about Göteborg Film Festival visit the festival's official website.