Current news
Scandinavian Films' webinars from March 2 - 4
Scandinavian Films is hosting three exciting webinars during the EFM - on coproduction, on new trends in family films, and on international sales - all of which will be moderated by Wendy Mitchell.

There's no badge needed to attend the webinars. You can register for free and find out more in the links below.
---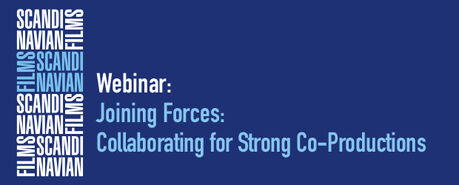 Tues, March 2 at 11:00 CET - Register
How are producers and funders thinking about the smartest and most successful coproductions for 2021 and coming years? Experts talk about the benefit of tapping into financial incentives as well as finding the right creative collaborators. Producers offer practical advice from recent and upcoming high-profile coproductions including Flee, Triangle of Sadness, and Daniel.
Speakers
Liselott Forsman, CEO, Nordisk Film & TV Fond (Finland)
Mike Goodridge, founder and producer, Good Chaos (UK)
Monica Hellström, producer, Final Cut for Real (Denmark)
Gudny Hummelvoll, producer, Hummefilm, and president, European Producers Club (Norway)
Riina Sildos, founder and producer, Amrion Productions (Estonia)

Moderator: Wendy Mitchell, journalist and film festival consultant (UK)
---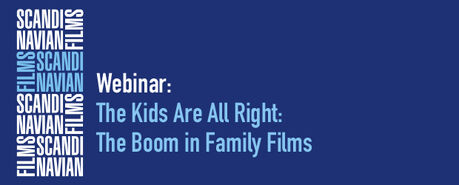 Weds, March 3 at 11:00 CET - Register

Children's and family films, both live-action and animation, have been audience favourites for years at the box office. Now youth films are also much in demand on digital platforms. The experts address what kinds of kids' films are the hottest sellers, what are the trends in storytelling for children, and what are the secrets for how these films cut through the noise to reach their target audience (and their parents).
Speakers:
Linda Hambäck, director and founder, LEE Film (Sweden)
Venla Hellstedt, partner and producer, Tuffi Films (Finland)
Solveig Langeland, founder and Managing Director, Sola Media (Germany)
Maryanne Redpath, Head of Berlinale Generation (Germany)
Kirstine Vinderskov, Channel Editor, Nordisk Film (Denmark)

Moderator: Wendy Mitchell, journalist and film festival consultant (UK)
---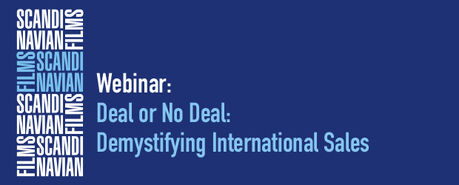 Thurs, March 4 at 11:00 CET - Register

What do producers need to know about working with international sales companies – how do you find the right fit for your film and how do you best work with your sales agent throughout the process? What kinds of projects are selling well in 2021, and how can sellers create buzz with debut features by unknown talents? How is the changing festival landscape of 2021 and beyond impacted sales?
Speakers:
Wendy Bernfeld, founder and CEO, Rights Stuff (Netherlands)
Rikke Ennis, founder and CEO, REinvent (Denmark)
Signe Leick Jensen, producer and co-founder, Toolbox Film (Denmark)
Heather Millard, Head of International Productions & Financing, Compass Films (Iceland)
Jan Naszewski, founder and CEO, New Europe Film Sales (Poland)
Moderator: Wendy Mitchell, journalist and film festival consultant (UK)