Current news
Iceland at Cannes 2020
Because of the coronavirus, the Cannes Marché will be held online this year, from June 22-26. You can still visit the Icelandic Film Centre virtually, as part of the Scandinavian Films pavilion in the online Marché. At the pavilion you can learn more about all of the Nordic films that received the prestigious Cannes Label, get the latest updates about upcoming titles, and gather practical information about film financing, production, coproduction, and promotion across the Nordic countries.
---
Market Screenings
A Song Called Hate
by Anna Hildur
Hatari, an anticapitalist, BDSM techno band, were chosen to represent Iceland at the 2019 Eurovision Song Contest in Tel Aviv, Israel. They turn heads and open minds with their in-your-face performance. But with 200 million people watching worldwide, Hatari found themselves unable to ignore the pressing politics of the Israel-Palestine conflict – so they resolved to make a difference. But will their message be able to pierce the shiny bubble of Eurovision?
Director Anna Hildur
Producer Anna Hildur
Executive producers Iain Forsyth, Jane Pollard
Production company Tattarrattat
Coproduction company RÚV

Iceland
2020, 90 min., DCP

International sales
LevelK (niklas@levelk.dk)
---
Last and First Men

by Jóhann Jóhannsson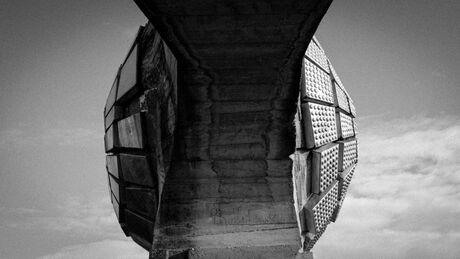 This first and last feature film from the late Icelandic composer Jóhann Jóhannsson premiered in the Berlinale Special program at the Berlinale.The film explores zones of decay and ruin where great tragedies have occurred – places charged with symbolism. Throughout the film we sense a spectral presence, an entity that is attempting to communicate with us.
Director/Screenwriter Jóhann Jóhannsson
Based on the book Last and First Men by Olaf Stapledon
Producers Jóhann Jóhannsson, Thor S. Sigurjónsson, Sturla Brandth Grøvlen
Production company Zik Zak Filmworks
Narrator Tilda Swinton

Iceland
2020, 70 min., DCP

International sales
Films Boutique (gabor@filmsboutique.com)
---
New and Upcoming Icelandic Films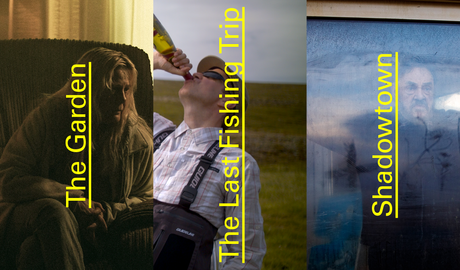 After the brief coronavirus pause, the Icelandic film community is eager to share its new and upcoming work. Narrative features that are currently available include The Garden, Ragnar Bragason's follow-up to Metalhead, about a woman struggling to come to terms with immigrants in her apartment block and family; Thorkell S. Hardarson's and Örn Marinó Arnarson's The Last Fishing Trip, a comedy about the hijinks that ensue when six old friends head off to a summerhouse for their yearly get-together; and Shadowtown, a psychological thriller from writers/directors Jón Einarsson Gústafsson and Karolina Lewicka that concerns inheritance, an old house, and the 50-year-old tragedy that still haunts it.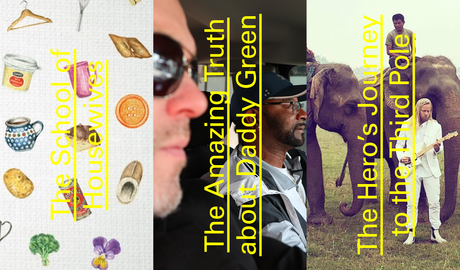 Currently available documentary features include The Amazing Truth About Daddy Green, where director Olaf de Fleur turns his lens on a wrongfully convicted African American man in Los Angeles, using the same methods that won him a Teddy Award at the 2008 Berlinale; The Hero's Journey to the Third Pole, a creative exploration of bipolar disorder from Andri Snær Magnason and Anní Ólafsdóttir; and Stefanía Thors' The School of Housewives, a look inside Iceland's unique training facility for the domestic arts.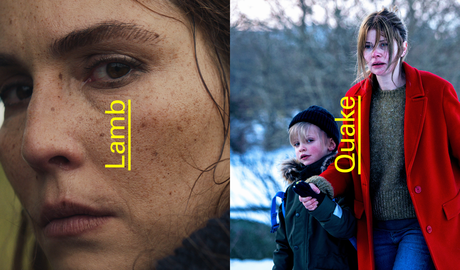 Additional titles currently in production or postproduction include two highly anticipated debut features – Valdimar Jóhannsson's Lamb and Tinna Hrafnsdóttir's Quake – and the TV series The Minister, Black Port, and Sisterhood.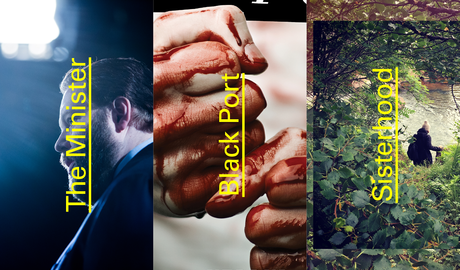 ---
Scandinavian Films' Webinars
Scandinavian Films will be hosting five exciting webinars from June 22 - 26 moderated by Wendy Mitchell. Icelandic filmmakers and film professionals taking part include Kristinn Thórdarson, head of the production company Truenorth; the writers/directors Ásthildur Kjartansdóttir, Marteinn Thórsson, and Tinna Hrafnsdóttir; and the arthouse exhibitor and distributor Hrönn Sveinsdóttir.
Read more and register for FREE for each webinar at the links below.
June 22 at 15:00 CET
After pausing due to the global coronavirus pandemic, film and TV productions restarted (safely) earlier in the Nordic countries than in the rest of the world. Learn from top directors and producers how their shoots have resumed safely, as they discuss case studies of how exactly they have met the challenge of new health, safety, and social-distancing measures, as well as new insurance and financing challenges.
Icelandic participant: Kristinn Thórdarson, head of production at Truenorth.
Click here to see all panelists.
---
June 23 at 10:00 CET
The film industry shares the world's growing concern about sustainability. There are many positive steps that film productions and the film ecosystem can take to make themselves more "green". Hear from Nordic experts about practical suggestions and new ways of thinking about how to make your business and your films more sustainable.
Icelandic participant: Ásthildur Kjartansdóttir, director of The Deposit.
Click here to see all panelists.
---
Reaching Audiences in 2020 and Beyond
June 24 at 14:00 CET
Learn how Nordic distributors and exhibitors are adapting to the unprecedented times of 2020, both with regard to cinema and VOD releases. Which innovative approaches are helping films reach audiences, and how will distribution and exhibition adapt even when the world gets "back to normal." Experts from across the Nordic countries will present case studies from their own countries, offering lessons learned and thoughts about the future.
Icelandic participant: Hrönn Sveinsdóttir, arthouse exhibitor (Bíó Paradís) and distributor.
Click here to see all panelists.
---
Fresh Flesh: The Rising Nordic Genre Talents
June 25 at 17:00 CET
Meet the new voices in Nordic genre filmmaking. We talk to rising genre talents about their upcoming projects, and also about trends in genre filmmaking. How are they exploring new ideas with genre and what's so special about genre storytelling in the Nordic countries?
Icelandic participant: Marteinn Thórsson, writer/director of Recurrence.
Click here to see all panelists.
---
Getting Your First Feature off the Ground
June 26 at 10:00 CET
You've made great shorts, TV episodes, web series, or commercials but want to take your career to the next level. Does it feel impossible to make that big leap to your first feature film? Filmmakers from across the Nordic countries discuss how they made the move to their debut features, and what they learned on their journeys.
Icelandic participant: Tinna Hrafnsdóttir, director of the upcoming Quake.
Click here to see all panelists.