Current news
Echo nominated for Nordic Council Film Prize, long-listed for European Film Awards
The film Echo, written and directed by Rúnar Rúnarsson (Sparrows, Volcano), has been selected as Iceland's nominee for the 2020 Nordic Council Film Prize. Echo is also on the list of 32 films announced thus far on the European Film Awards' Feature Film Selection.
Echo premiered last August at the Locarno Film Festival and has since won six awards internationally. This unique film is set in Iceland around Christmastime and includes 56 distinct vignettes full of joy, sorrow, and various slices of life that evoke the holiday season.

Writer/director: Rúnar Rúnarsson
Producers: Lilja Ósk Snorradóttir, Live Hide, Rúnar Rúnarsson
Coproducers: Sarah Chazelle, Etienne Ollagnier, Dan Wechsler, Jamal Zeinal-Zade, Jim Stark, Igor Nola
Production companies: Nimbus Iceland, Pegasus Pictures
Coproduction companies: Jour2Fête, Bord Cadre Films, Media Rental
International sales: Jour2Fête (sales@jour2fete.com)
The Nordic Council Film Prize is awarded annually to a film from one of the five Nordic nations. Icelandic director Benedikt Erlingsson has won the prize twice, with Woman at War in 2018 and with Of Horses and Men in 2014. Director Dagur Kári won in 2015 with his film Virgin Mountain.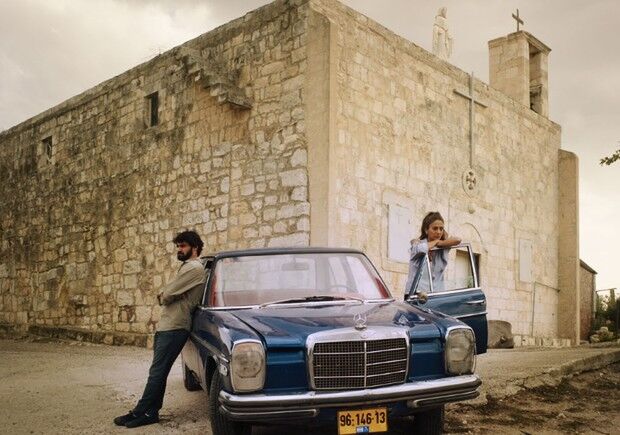 Between Heaven and Earth, a Palestine/Iceland/Luxembourg coproduction, has also been long-listed for the European Film Awards. The film is a love story about divorce and how sometimes the most unexpected roads in life are the detours you didn't mean to take.

Writer/director: Najwa Najjar
Producers: Hani E. Kort, Najwa Najjar
Coproducers: Fahad Jabali, Eggert Ketilsson, Elísabet Ronaldsdóttir, Adrien Chef, Paul Thiltges
Production company: Ustura Films
Coproduction companies: Oktober Productions, Paul Thiltges Distributions
Sales contact: Hani E. Kort (hani.kort@darb-ltd.com)

The European Film Awards are the annual awards given by the European Film Academy. Nominations will be announced at the Seville European Film Festival on November 7, and this year's awards ceremony will take place on December 12 in Reykjavík.
Read moreabout the Nordic Council Film Prize 2020 here.