Current news
Hildur Gudnadóttir wins Golden Globe for JOKER score
The Icelandic composer Hildur Gudnadóttir has won the Golden Globe Award for Best Original Score for her musical score from the film Joker. She is the first woman to win the award as a solo composer.

Gudnadóttir started creating the music for the film immediately after reading the script, which, according to Joaquin Phoenix, the lead actor, helped set the tone and became a key motivating factor during the process of evolving his character.
When she accepted the Golden Globe, Gudnadóttir said : "I'm speechless. This is unbelievable. Thank you, Todd [Phillips, the director], for inviting me on the journey of a lifetime, for all the trust and faith and your openness." She also thanked Joaquin Phoenix for "making my job really easy."
Gudnadóttir's Joker score is also among the fifteen original scores shortlisted for the Oscars in 2020. The Academy of Motion Picture Arts and Sciences will announce its nominations on January 13 and the Oscars will be handed out on February 9.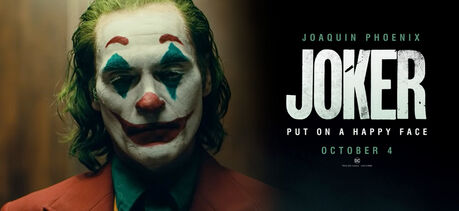 Gudnadóttir recently won an Emmy Award for Outstanding Music Composition for a Limited Series, Movie or Special for her score to the critically acclaimed drama series Chernobyl. She has also received a Grammy nomination for Best Score Soundtrack for Visual Media for the Chernobyl score. The Grammy Award ceremony will take place on January 26 in Los Angeles.
Gudnadóttir is also known for her scores for the films Sicario: Day of the Soldado (2018) and Tom of Finland (2017) and is among the 2019 invitees to become a member of the Academy of Motion Picture Arts and Sciences for her contribution to theatrical motion pictures. She has also won two Icelandic Edda Awards for her scores to Baltasar Kormákur's feature The Oath (2017) and the TV series Trapped (2016).