Current news
In Touch and The Vasulka Effect winners at Skjaldborg documentary film festival
The documentary film festival, Skjaldborg, took place for the thirteenth time in Patreksfjördur from June 7 - 10. The festival screened 14 documentaries as well as six works in progress. The Vasulka Effect by Hrafnhildur Gunnarsdóttir received the audience award "Einarinn" and the jury award "Ljóskastarinn" went to In Touch by Pawel Ziemilski.
The Vasulka Effect is about Steina and Woody Vasulka, early pioneers of video art. They are in the process of archiving their work. Although they founded the famous New York art space The Kitchen in the early 1970s, they have struggled financially in their retirement due to diminished interest from the art world. But now renewed interest in their work puts the Vasulkas back on the map and draws the attention of the most prestigious museums in the world.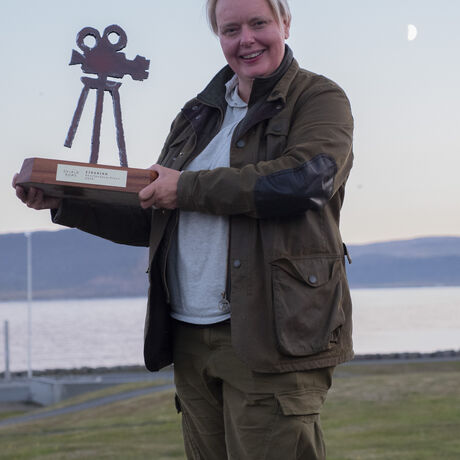 The documentary was written and directed by Hrafnhildur Gunnarsdóttir and produced by Margrét Jónasdóttir for Sagafilm and Krumma Films. Coproducers are Radim Prochazka (Czech Republic), Simon Klose (Sweden) and Vibeke Vogel (Denmark).
In Touch is a story of people from a little Polish village called Stare Juchy. One third of the population has left to work in Iceland. As they settle into new lives on the other side of Europe, those who remain long for their return. In the meantime, virtual hugs are all they have to join the distance separating them.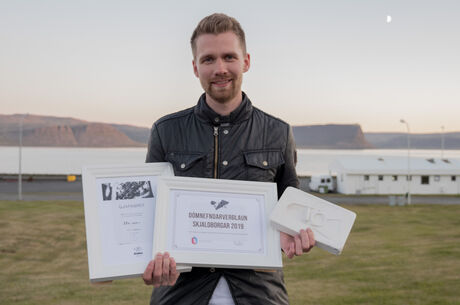 In Touch was directed by Pawel Ziemilski and written by Ziemilski and Haukur M. Hrafnsson. The film is a Polish/Icelandic production and was produced by Lukasz Dlugolecki and Haukur M. Hrafnsson for NUR and coproducer is Anton Máni Svansson for Join Motion Pictures. Anton Máni received the award on behalf of Ziemilski, the director of the film.