Current news
Rúnar Rúnarsson awarded for best director at Valladolid International Film Festival
Rúnar Rúnarsson director of Echo was awarded the del Duero award for best director at the 64th edition of Seminci Valladolid International Film Festival.
Spanish critics have given Echo good reviews and said the film humanistic, artistic, bold, where beauty, humour and sorrow intertwine.
About Echo: As Iceland gets ready for Christmas, a peculiar atmosphere settles over the country. An abandoned farm is burning, a children's choir sings Christmas carols, chicken carcasses parade through a slaughterhouse, a museum employee is arguing on the phone, a young girl makes her mother try on her new virtual-reality headset… In 56 discrete scenes, Echo draws a portrait, both bitter and tender, of modern society.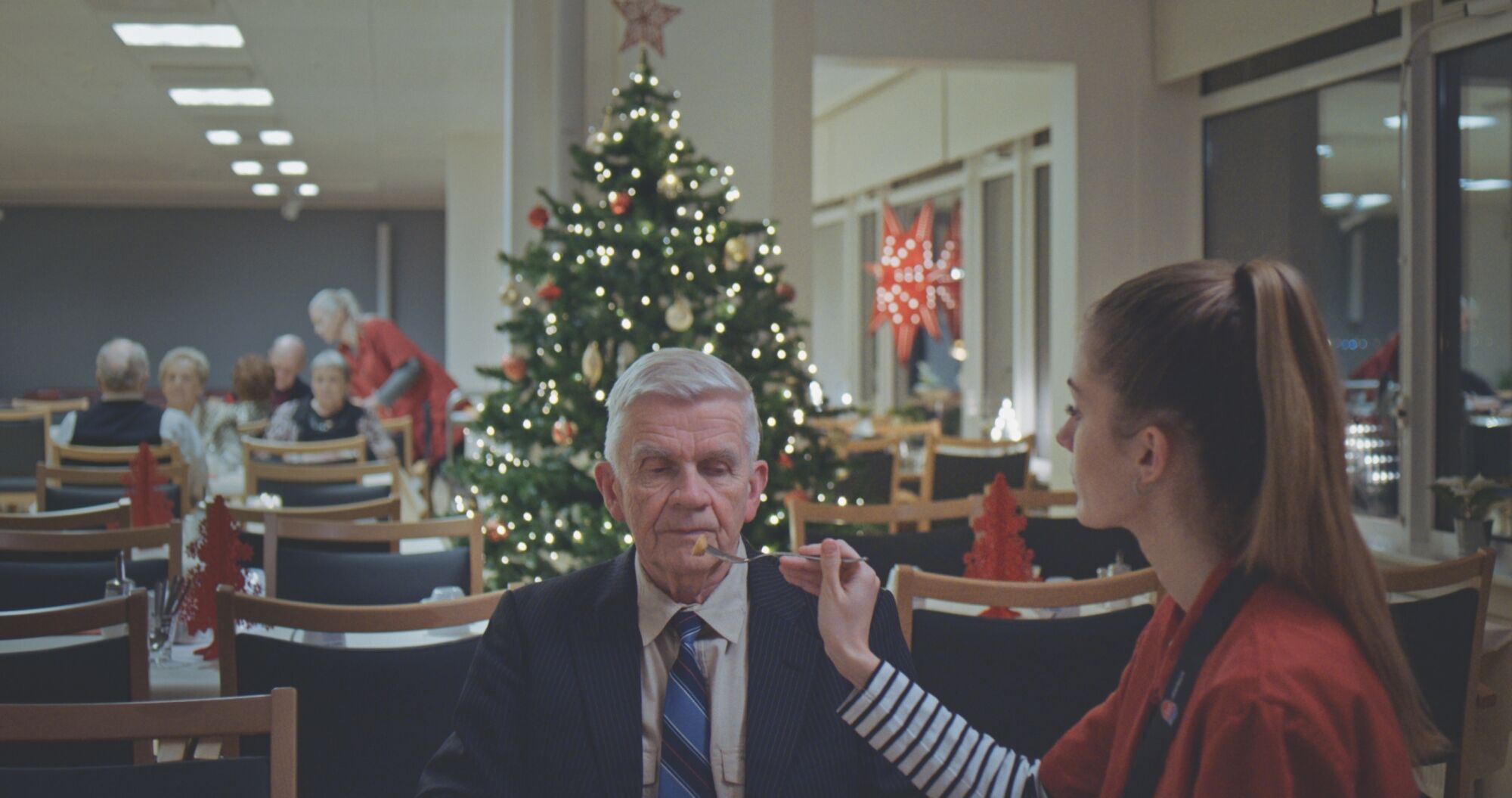 Director and script: Rúnar Rúnarsson
Producers: Live Hide, Lilja Ósk Snorradóttir, Rúnar Rúnarsson
Director of Photography: Sophia Olson
Production design: Gus Olafsson
Costume design: Júlíanna Lára Steingrímsdóttir
Editor: Jacob Secher Schulsinger
Sound: Gunnar Óskarsson
Music: Kjartan Sveinsson
Casting director: Vigfús Þormar Gunnarsson
Production companies: Nimbus Ísland, Pegasus Pictures
Co-production companies: Jour2Fête, Bord Cadre, MP Productions