Current news
ALMA is Iceland's contribution for the Nordic Council Film Prize 2021
The feature film Alma, by Kristín Jóhannesdóttir, has been selected as Iceland's nominee for the 2021 Nordic Council Film Prize. Alma, which will compete for the prize against films from Denmark, Finland, Norway, and Sweden, is the story of a young woman who is serving time in a psych ward for murdering her boyfriend, a crime she can't remember. But when she discovers the boyfriend is still alive, she decides to escape and kill him after all.
The film is the third feature from veteran writer/director Kristín Jóhannesdóttir (Rainbow's End and As in Heaven). It was produced by Gudrún Edda Thórhannesdóttir, Fridrik Thór Fridriksson, and Egil Ødegård and stars Snæfrídur Ingvarsdóttir, Kristbjörg Kjeld, Emmanuelle Riva, and Hilmir Snær Gudnason.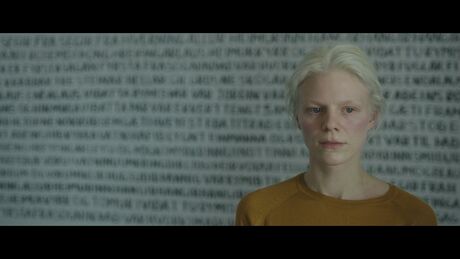 In selecting the film as its nominee, the Icelandic selection committee noted: "Like all the other female inmates in a facility for the criminally insane, Alma has been convicted of murdering her male partner. To these women, the crash of the Icelandic economy in 2008 represents the potential collapse of the patriarchal order under which women have been abused, raped, and mistreated through the ages and in whose prosperity they have had no share. This metaphor poignantly sets the stage for this multilayered tale.

"What starts out as a noirish revenge fable becomes a beautiful love story that centers around the process through which a victim of abuse finds her way through trauma and grief to finally rediscover her roots and her distinctive voice.

"Employing biting humor as well as striking visual imagery, Alma deftly combines an intense poetic vision and a socially critical feminist angle."

The Nordic Council Film Prize is awarded annually to a film from one of the five Nordic nations. Icelandic director Benedikt Erlingsson has won the prize twice, with Woman at War in 2018 and with Of Horses and Men in 2014. Director Dagur Kári won in 2015 for his film Virgin Mountain. The prize will be awarded November 2 in Copenhagen, Denmark.