Current news
Álfrún Örnólfsdóttir among "outstanding European women filmmakers" highlighted at Sydney Film Festival
Álfrún Örnólfsdóttir's docu fiction debut Band is among 10 films by outstanding European women filmakers highlighted by European Film Promotion at Sydney Film Festival this year, under the banner of EUROPE! VOICES OF WOMEN IN FILM. This marks EFP's eighth year of collaboration with Sydney Film Festival, which takes place June 7 – 18 this year.
"This year's selection of films of our longstanding common initiative provides an intense and varied glimpse of the diverse realities in Europe. Partly inspired by their own biographies, the women directors show their views of the world and raise their voices to explore themes of migration, belonging, self-empowerment and friendship. We are confident that the selected films will excite and inspire the Australian audience and encourage important cross-border discussions about moving issues of our time. Our thanks go to Sydney Film Festival for sharing this platform for 10 films by the most promising of European women filmmakers", says EFP's Managing Director Sonja Heinen in a press release.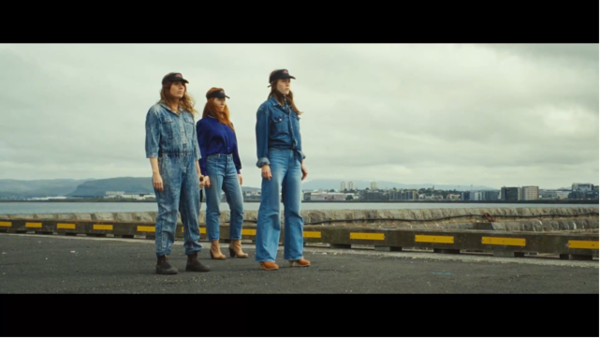 In Band Álfrún Örnólfsdóttir introduces viewers to an all-female art rock band dealing with motherhood, aging, and a self-imposed deadline to achieve success. The film had its world premiere at the prestigious documentary film festival Hot Docs in Toronto 2022.