Current news
Creating content for young audiences
The Icelandic Film Centre hosts a conference on creating content for young audiences, with workshops and lectures from renowned experts, academics, and producers in the field of children's media.
The conference takes place 27-28 October in Reykjavík with participants from both sides of the Atlantic, offering inspiration and guidance in policy making and execution. It opens with a keynote, by associate professor Eva Novrup Redvall from the University of Copenhagen, concerning rapidly changing media use by children and young audiences in the current media landscape, and the challenges it creates for Nordic films and television writers, and producers in finding ways to stay relevant to this vital audience.
The keynote is followed by lectures on the production of original children's shows, trends in children's media habits, and the development of concepts based on target audience research, and presentations.
The conference takes place in two parts, focusing on lectures and presentations on Thursday 27th, and workshops on Friday 28th, intended for teachers and filmmakers.
The programme is as follows – October 27:
9:00 Opening remarks (10')
9:15 Laufey Guðjónsdóttir, Director of the Icelandic Film Centre welcomes participants (10')
9:30 Keynote by Associate Professor Eva Novrup Redvall, University of Copenhagen.
Reaching Young Audiences: What are Children and Young Audiences Watching? And How Do We Get Them to Watch Nordic Content?! (40')
The rapidly changing media use by children and young audiences in the current media landscape makes it ever more difficult for Nordic film and television writers and producers to find the best ways to stay relevant to this particular – and important – audience. Based on recent industry reports and findings from the research project 'Reaching Young Audiences: Serial fiction and cross-media storyworlds for children and young audiences' (based at the University of Copenhagen), this talk presents some of the main current challenges in this field as well as what is regarded as best practice strategies for trying to create engaging content for young film and television audiences.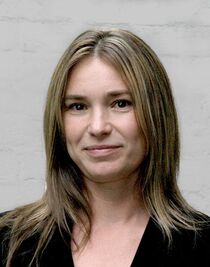 Eva Novrup Redvall is Associate Professor and Head of the Section for Film Studies and Creative Media Industries at the University of Copenhagen. She is currently Principal Investigator for the collaborative research project 'Reaching Young Audiences: Serial fiction and cross-media storyworlds for children and young audiences', based at the University of Copenhagen 2019-2024 and funded by Independent Research Fund Denmark. Besides her academic research which focuses on screenwriting and production she is a board member of The Danish Film Institute and a film critic for the daily newspaper Information.
10:15 This Little Light of Mine: Overcoming Fear and Making Original Children's Shows. Josh Selig (20+5'Q&A)
We all tend to look outside ourselves for answers that are within. This is especially true when it comes to creating our own original shows. Instead of asking, "What sort of shows do the buyers want to buy?" we should be asking "What sort of show was I born to make?" The buyers and markets come and go, but our own creative vision is unique and timeless. We must all find the courage to share it with the world. You've waited long enough. It's time to make your show.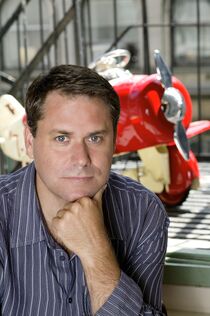 Josh Selig is the Creator and Executive Producer of many popular preschool shows including The Wonder Pets! on Nick Jr., 3rd & Bird on CCTV/BBC, and Small Potatoes on Disney Junior. Josh has received 12 Emmy Awards for his writing and musical compositions. He has written about media for The New York Times, Kidscreen Magazine, Animation Magazine, C21, and China Daily. Josh is currently developing an original 6-9 comedy called Peaches & Creaminal with Toonz Media Group.
10:45 Coffee break


11:00 A Presentation of Film Education from a Danish Perspective – Experience, Understand and Create. Lisbeth Juhl Sibbesen (25'+5'Q&A)
For many years the Danish Film Institute has been playing an important part in helping kindergartens and schools gain access to quality films and creative and educational materials. The Children & Youth department at the DFI is responsible for a range of activities in the field of film education such as the app and cinema program for kindergartens and the streaming service and cinema program for schools. Lisbeth will present the strategy for children – to experience, understand and create film.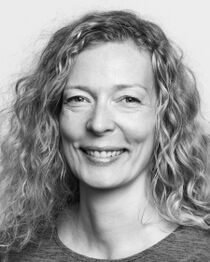 Lisbeth Arto Juhl Sibbesen is the editor of film education at the Danish Film Institute. Her focus is to qualify film and media education in kindergartens, schools, and increase the knowledge of film as an art form. Lisbeth has also developed and facilitated courses in film education throughout Denmark for many years, and published articles on film education and film analysis. Lisbeth holds a master's degree in French and Film & Media Science.
11:30 FILM-X: Film Production with School Kids in a Playful Process. Kari Eggert Rysgaard (25'+Q&A)
In FILM-X, the Danish Film Institute invites schools into professional studios where children make films in a creative and playful way. Cooperation on a film team is a key element and film educators guide the children through the process of bringing their own ideas to life.
The studios have built in limitations that allow even the youngest to produce a film scene while focusing on storytelling, character development and acting. During the making of a film, kids learn to both use and understand basic film language while they make decisions about framing, sound, editing and more.
Kari Eggert Rysgaard is head of the learning program at FILM-X studios at the Danish Film Institute. She develops film production workshops for schools and kindergartens, with focus strengthening children's ability to express themselves through video in a conscious, collaborative and creative way.
12:00 Trends in Children's Media Habits: New Research from the Icelandic Media Commission About the Age Group 9-14. Skúli Bragi Geirdal. (20')
What kind of content do children watch on social media, what is their experience of the digital environment and what are the main challenges in media literacy for the age group 9-14 years old? Skúli Bragi Geirdal, Media Expert and Project Manager at the Icelandic Media Commission presents the results of a new research on media use among children and young people. The results will then be compared with a comparable Norwegian study.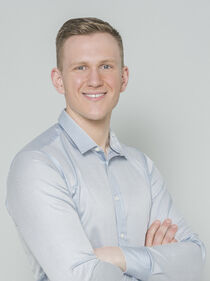 Skúli Bragi Geirdal is a project manager and media expert at the Icelandic Media Commission as well as a lecturer at the University of Akureyri. Prior to his role at the Media Media Commission, Skúli worked at the TV Channel N4 where he hosted over 400 TV shows as well as taking an active role in their editorial and programming policy. Skúli holds a degree in Media and Communication and has studied graphic design at the Akureyri School of Visual Arts.
12:20 Lunch
13:00 From the Child's Eye. A Love for Children's Film. Christian Lo (10')
Christian Lo is the Guest of Honour at Reykjavík International Children's Film Festival 2022. Christian aims to tell fun, challenging, dramatic and character-driven stories, at children's own eye-level, filled with compassion and drive. In his speech Christian Lo will talk about his method, his love for children's movies and why it is important to make relevant and meaningful content for children and their families.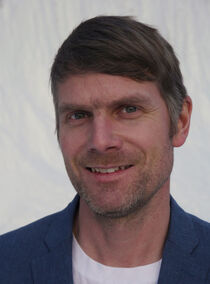 Christian Lo is a well-established Norwegian director of children's and family films. His latest film, Lill-Zlatan och morbror raring recently won the audience award at Kristiansand International Children's Film Festival and will screen at Reykjavík International Children's Film Festival which starts on the 29th of October. Christian´s feature films have won numerous awards and have been widely distributed on all platforms.
13:10 Know your Audience. Knut Næsheim Shares Experience of Using Target Audience Research for Developing Ideas. (35'+5'Q&A)
NRK Super has a tradition of developing concepts based on target group insight. Research can be used both to inspire creatively and guide you to make choices that are more relevant to the audience. With "The Mini Kids" and "My best friend Marlon" to demonstrate, the session will run through the development of concepts for different age groups. The session will tell the story of how dilemmas were debated, and the choices were made. The goal is to give hands on tools and advice to creators who wish to sharpen the aim of their content.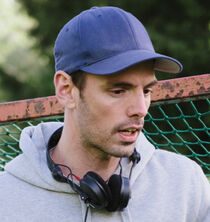 Knut Næsheim has developed, written, and directed TV concepts for more than 15 years, mainly for a young audience. Productions include drama series like: Summer with Dad (Sommeren med pappa) My best friend Marlon (Min venn Marlon). The web dramas Blank and MIA. But also, non-scripted shows like Emmy winning All Around Champion (Best i mest) He recently developed and directed The Mini Kids (Minibarna), NRKs first show for 1-year olds and winner of PRIX Jeunesse 2020 and Sanfoni.
13:55 BARN14 BECOMES BARN15. Skarphéðinn Guðmundsson RÚV (10')
In 2020 the Nordic pubcasters DR, NRK, SVT and Swedish YLE decided under the name B14 to strengthen their cooperation and at the same time develop new, relevant quality content for kids. In the first year of the Barn14 partnership (B14) 24 new drama series for children were produced, with hit series such as Minibarna, Stopp!, Akavet. RUV will now join the project and Barn14 will therefore become Barn15. Skarphéðinn Guðmundsson Head of TV at RUV will present the project.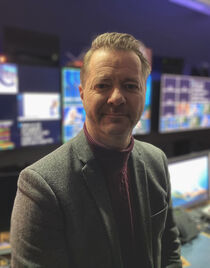 14:05 Movies for Children Based on Books. The Art of Letting Go. Christian Lo, Margrét Örnólfsdóttir, Ottó Geir Borg, Ása Helga Hjörleifsdóttir (40')
What should be avoided when adapting a screenplay from a book and how does one let go of the author's vision? What are the challenges of transforming a well-known piece into feature film or a TV series?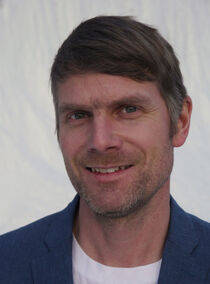 Christian Lo is a well-established Norwegian director of children's and family films. Christian´s feature films have won numerous awards and have been widely distributed on all platforms. His film LOS BANDO became the most-winning Norwegian Feature film at festivals in 2018 and was in 2019 nominated for the EFA Young Audience award.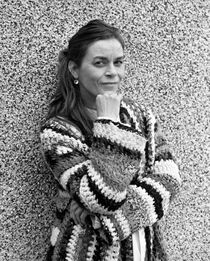 Margrét Örnólfsdóttir is a director, screenwriter, children's book author and a musician. Margrét has received "Fjöruverðlaunin" award and the "Vorvindaviðurkenning" recognition from IBBY in Iceland for her books as well as being nominated for the West-Nordic Children's Book Award for her book Með heiminn í vasanum.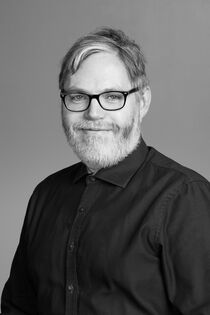 Ottó Geir Borg is a script writer and currently working as a film consultant at the Icelandic Film Centre. Ottó has a vast experience in adapting screenplays from numerous novels such as Svar við bréfi Helgu, Víti í Vestmannaeyjum, Ég man þig and Gauragangur.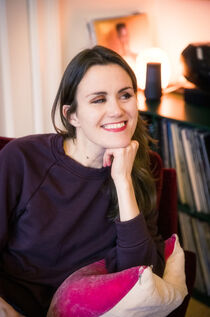 Ása Helga Hjörleifsdóttir is a writer/director and a graduate of the Columbia Film MFA program. Her films include the short film Ástarsaga (2013 finalist for a Student Oscar) and the feature films The Swan (TIFF 2017) and a Letter from Helga (Pöff 2022 international premiere). Ása is also a collaborator of the visual arst Ragnar Kjartansson and recently directed his performance piece Santa Barbara in Moscow.
14:50 Nordic Film & TV Fund Top-finances Films, Series, Documentaries and Industry Initiatives.
Projects aimed at children and youth get special attention. What does the industry look like today from a top financer's point of view and why is the Fund's 2022 theme year called 20-something? The Fund also supports inter-Nordic distribution and dubbing of children's content to Nordic languages. Why is this financing form now changing?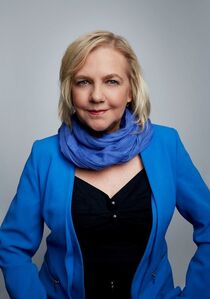 Liselott Forsman is the CEO of Nordisk Film & TV Fund. She has produced fiction for all ages as well as documentaries and culture programs and written scripts, plays and a libretto to a children's opera. As Yle's International Drama Executive and EBU's Head of Fiction Group, her focus was on international collaboration. When Head of Fiction at Svenska Yle, she commissioned drama and programming for children & youth. Her MA combines studies in film and TV.
15:00 Coffee Break
15:20 Nordic Heritage/Nordic Voice? – What do the Nordic Countries Have in Common When it Comes to Creating Content for Kids and how does Nordic Content Travel Internationally?
Birkir Ágústsson Síminn ,Margrét Jónasdóttir RÚV, Sigvaldi Kárason Director, Ilmur Kristjánsdóttir Scriptwriter and Actress, Hilmar Sigurðsson Gunhil.
Original Icelandic content for kids and their families will run on Icelandic TV channels this year. A new Christmas calendar called The Christmas Calendar will premiere on RÚV and Síminn will premiere The Christmas Calendar of Door Slammer and Skjóða. Additionally, the Nordic Public Broadcasters are producing a Christmas Special based on Nordic Heritage that will air in all Nordic countries this Christmas. The Icelandic episode is called Jólaskórinn, The Christmas Shoe.
Can we talk about A Nordic voice? What do we have in common as content creators? How does Nordic content travel internationally, and is it important to make content that can travel?
16:00 Four Icelandic Books for Children and Youth That Are Ideal for the Big Screen. Presentation In Collaboration with the Publishing Houses Angústúra, Bókabeitan and Út fyrir kassann. (40') IN ICELANDIC
Annually there are around 70-80 books, published in Iceland for children and youth. Representatives of the publishing houses: Angústúra, Bókabeitan, Út fyrir kassann have selected four books which are ideal to transform to the screen. Panel in collaboration with IBBY and the Organization of Professionals at School Libraries. The following books will be discussed.
Akam ég og Annika. Þórunn Rakel Gylfadóttir – Angústúra
Eldurinn Hjalti Halldórsson - Bókabeitan
Hringavitleysa Sigurrós Jóna Oddsdóttir – Bókabeitan
Orri óstöðvandi – Bókin hennar Möggu Messi Bjarni Fritzsson – Út fyrir kassann
17:00 Closing