Current news
Icelandic comedy DRIVING MUM wins Grand Prix at Tallinn Black Nights Film Festival
Hilmar Oddsson's dark comedy Driving Mum won the Grand Prix for best film in Competition at Tallinn Black Nights Film Festival (PÖFF). The award ceremony was held at the Estonian National Opera on Saturday 26 November, and brought to a close the 26th edition of the festival.
The jury of the Official Selection, headed by Hungarian director Ildikó Enyedi, said Driving Mum "charmed us all with its transparent, simple but bold film language, with its graceful sense of humour, with its unpretentious way of speaking about burning questions of personal life. A film which tells us that it is never too late."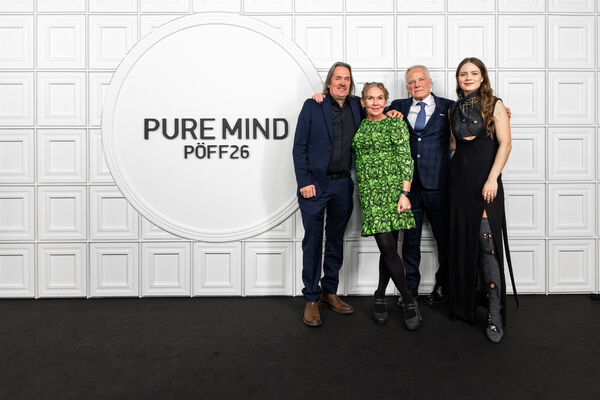 Driving Mum is Oddsson's seventh feature film. It follows a man who is compelled to honour his mother's last wish, after her passing. He takes on a journey to bring the body across Iceland to her home village for the final rest. As they travel on, Jon's whole existence obtains a new meaning.
The Best Original Score prize also went to the Estonian composer Tõnu Kõrvits for his score for Driving Mum. The jury describes the original score as being a distinctive, sensitive, in-depth musical journey.
Driving Mum is an Icelandic/Estonian co-production, and stars Þröstur Leó Gunnarsson (Nói the Albino), Kristbjörg Kjeld (Alma), Hera Hilmar (Mortal Engines) and Tómas Lemarquis (Blade Runner 2049).