Current news
Jóhann Jóhannsson's LAST AND FIRST MEN selected for Berlinale Special
The late Icelandic musician and film composer Jóhann Jóhannsson's science fiction film, Last and First Men, has been selected to premiere in the Berlinale Special section of the 70th Berlin International Film Festival (or Berlinale), which will be held February 20 – March 1. The project, which was directed by Jóhannsson, began as a touring multimedia project that screened in concert halls as accompaniment to Jóhannsson's live orchestral score.
The film explores zones of decay and ruin where great tragedies have occurred – places charged with symbolism. Throughout the film we sense a spectral presence, an entity that is attempting to communicate with us.
Film by Jóhann Jóhannsson
Narrated by Tilda Swinton
Based on the book Last and First Men by Olaf Stapledon
Adapted by Jóhann Jóhannsson, José Enrique Macián
Produced by Jóhann Jóhannsson, Thor S. Sigurjónsson,
Sturla Brandth Grøvlen
Production company Zik Zak Filmworks
Music by Jóhann Jóhannsson, Yair Elazar Glotman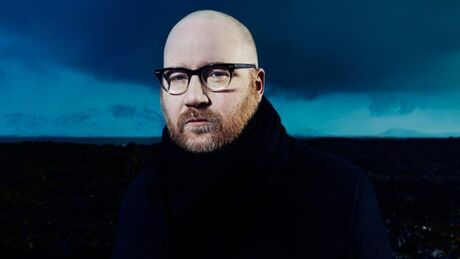 Jóhannsson contributed his music to many Icelandic films and TV programs, the most recent being the TV series Trapped. His music may also be heard in The Icelandic Dream, Dís, Thicker than Water, Glacier Man, 16 Years till Summer, The Pitch: A Sports Arena with a Soul, Black Angels, Wrestling, Straight Out: Stories from Iceland, A Man Like Me, Erró: North - South - East - West, Plan B, and Corpus Camera.

His later solo work, which often combines electronic music and classical orchestration, brought him a larger, more global following.
In his 18 years of composing for film, Jóhannsson received two Academy Award nominations, for his scores to The Theory of Everything (2015) and Sicario (2016). He won the Golden Globe for The Theory of Everything and was nominated again for the Golden Globe in 2017 for his score for Arrival. His scores also received three consecutive BAFTA nominations and two Grammy nominations.

Jóhann Jóhannsson died on February 9, 2018, at the age of 48.