Current news
YES-PEOPLE wins Children's Choice Award at Nordisk Panorama - THE LAST AUTUMN receives an Honourable Mention
Gísli Darri Halldórsson's Yes-People won the Young Nordic – Children's Choice Award at the Nordic documentary and short film festival Nordisk Panorama. The Last Autumn by Yrsa Roca Fannberg received an Honourable Mention in the Best Nordic Documentary competition. The award ceremony this year was broadcasted live from Malmö City Hall and the audience was invited to participate from their couches. The festival is still running and ends on September 27.
Audiences from all five Nordic countries will have free access to the film programme, including most of the award-winning films, talks with all filmmakers and masterclasses until midnight on Sunday 27 September at online.nordiskpanorama.com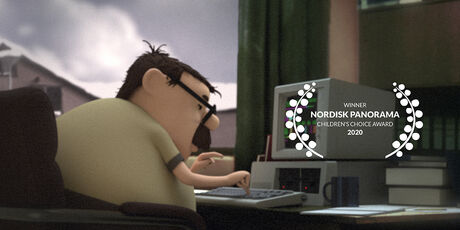 The films in the Young Nordics programme competed for the love of our most critical audience. The youngest viewers were asked which film they liked the best, and the winner is presented with a Children's Choice award.
Yes-People has been well-received and is travelling to film festivals all around the world since it had its world premiere last January at Minimalen Short Film Festival in Trondheim, Norway. The film is an animated short and tells the story of an eclectic mix of people who one morning face the everyday battle - such as work, school and dish-washing. As the day progresses, their relationships are tested and ultimately their capacity to cope. Yes-People is directed and written by Gísli Darri Halldórsson and produced by Arnar Gunnarsson and Halldórsson for the production company CAOZ.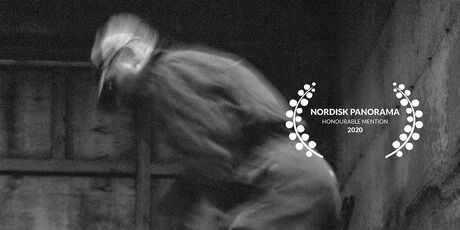 The Last Autumn had its world premiere at Karlovy Vary International Film Festival and was directed by Yrsa Roca Fannberg and produced by Hanna Björk Valsdóttir for Akkeri Films and Biti aptan bæði.
More than a thousand autumns ago, humans arrived with their animals to a land pushed up against the Arctic Ocean. Autumns came and autumns went. Where the road ends, Úlfar, the last in a long line of farmers, lives with his wife. As autumn returns, their grandchildren arrive from the city to attend the last herding of the flock. Next autumn farming will cease and all the sheep will be gone, but the landscape pushed up against the Arctic Ocean will continue to tell about that one last autumn.
The jury motivation for The Last Autumn goes as follows: "For its distinct and magnetic aesthetics, texture and pace; for its unfamiliar yet soothing atmosphere, as if on the outskirts of the world; for its immemorial, out-of-time, almost mythological feeling, yet at the same time extremely grounded in a breathtaking natural environment and honoring a precious craftsmanship and harmonious way of life, we have chosen to give a special mention to the Icelandic film The Last Autumn by director Yrsa Roca Fannberg."
Nordisk Panorama Film Festival winners in 2020 can be found in this link.