Current news
Elliott Crosset Hove nominated for EFA Award for role in GODLAND
The European Film Academy has announced the nominees for the main categories of the 35th European Film Awards, which will take place on December 10 in Reykjavík. For the first time, the Academy has announced the nominations in a video presenting all nominated productions and protagonists, where Icelandic actors and film makers, Halldóra Geirhardsdóttir and Benedikt Erlingsson present the nominees.
https://www.youtube.com/watch?v=frsh-OGBVjQ
This year's frontrunners are Close, by Belgian filmmaker Lukas Dhont, Holy Spider, the latest feature by Iranian-born, Denmark-based filmmaker Ali Abbasi, and Triangle of Sadness, the latest film by Swedish filmmaker Ruben Östlund. For more information on nominees, click here .
Elliott Crosset Hove is nominated as European Actor for his role in Godland, by Icelandic filmmaker Hlynur Pálmason, set in the late 19th century. He portrays a young Danish priest that travels to a remote part of Iceland to build a church and photograph the local population. The deeper he travels into the unforgiving landscape, the more he strays from his purpose, mission and morals.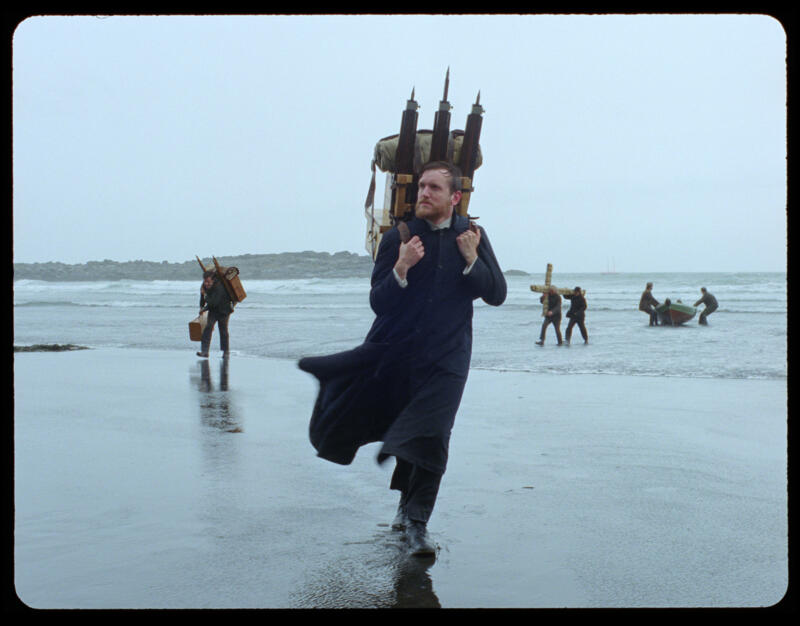 Godland world premiered in Un Certain Regard at the Cannes Festival and has since screened in Telluride, Toronto, London, Chicago and San Sebastián.
Producers are Katrin Pors, Eva Jakobsen and Mikkel Jersin of Snowglobe, in co-production with Anton Máni Svansson of Join Motion Pictures.
These nominees join the previously announced in the categories of European Comedy, where Cop Secret by Icelandic director Hannes Thór Halldórsson is nominated , European Animated Feature Film and European Short Film. Now the members of the European Film Academy will vote for the winners, who will be announced at the European Film Awards ceremony in Reykjavík, December 10.