Current news
Iceland in Cannes 2023
Fár, by Icelandic filmmaker Gunnur Martinsdóttir Schlüter, is one of 11 works competing in the short films category at the Cannes Film Festival this year.

The short depicts an individual facing circumstances that challenge the morality of humanity in a disconnected world from nature. Gunnur Martinsdóttir Schlüter wrote the script, directed the film, and plays the lead role. Producers are Sara Nassim and Rúnar Ingi Einarsson for production company Norður.

The Short Film Palme d'or will be handed by the Jury chaired by Ildikó Enyedi, Saturday, May 27, during the closing ceremony of the 76th Festival de Cannes.

A number of new and upcoming Icelandic features, documentaries, shorts and TV series will be presented at the festival this year. Here is your guide to Icelandic films at Cannes 2023.
---
Short Films Competition
---
Fár
Gunnur Martinsdóttir Schlüter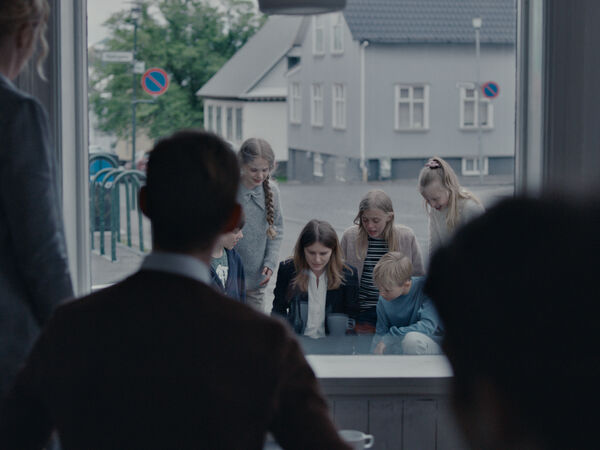 A bird hits a café window, disrupting the customers. A woman faces a decision on whether to ignore nature or euthanize the bird.
Director/Screenwriter Gunnur Martinsdóttir Schlüter
Producers Rúnar Ingi Einarsson, Sara Nassim
Director of photography Eli Arenson
Editors Brúsi Ólason, Gudlaugur Andri Eyþórsson
Production design Rebekka Ingimundardóttir
Costume design Hulda Halldóra Tryggvadóttir
Sound design Björn Viktorsson, Haraldur Þrastarson
Cast Gunnur Martinsdóttir Schlüter, Jörundur Ragnarsson, Thrúdur Vilhjálmsdóttir

Production company Norður
International sales Salaud Morisset
Official screening
Friday, May 26 11:00, Debussy
---
Marché du Film
---
Northern Comfort
Hafsteinn Gunnar Sigurdsson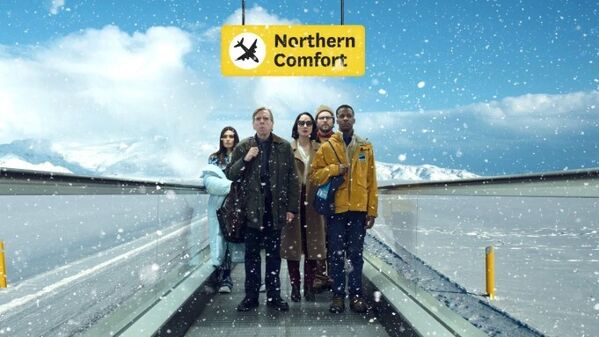 A special forces veteran, an uptight property developer, an influencer with half a million followers and an incompetent instructor are thrown together on a high-end fear of flying course. The course's final challenge is an experience flight from London to Iceland, which ends up being a horrendous ordeal. Lost in Iceland, freezing and terrified, they must find a way of facing their fears and working together to spread their wings... and fly.

Market screenings
Wednesday, May 17 12:00, Olympia 4
Friday, May 19 18:15, Olympia 9

International sales Charades
---
Driving Mum
Hilmar Oddsson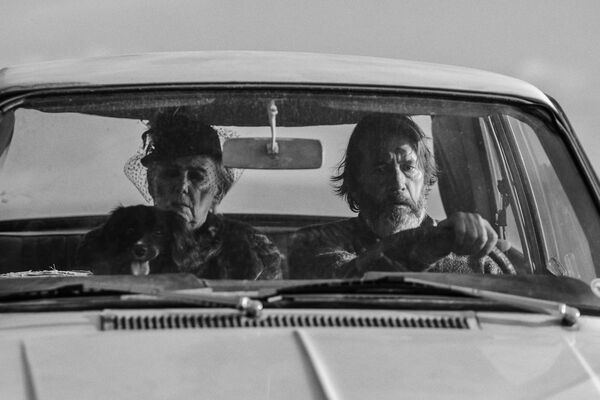 When Jon's mother, the single most dominant person in his life passes away, his anchor is gone. Compelled to honour her last wish, he takes on a journey to bring the body across Iceland to her home village for the final rest. As they travel on, Jon's whole existence obtains a new meaning.

Market screening
Monday, May 22 16:00, Riviera 2

International sales Alief
---
Operation Napoleon
Óskar Thór Axelsson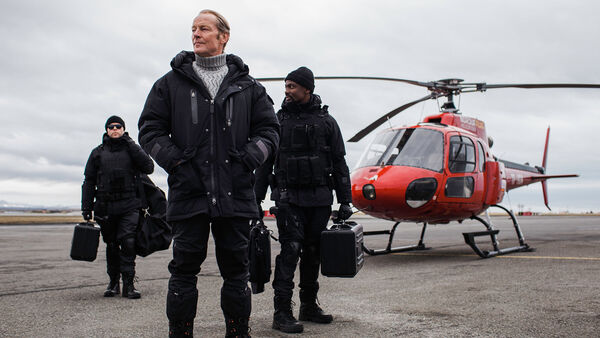 Young Icelandic lawyer Kristin gets drawn into the vortex of an international conspiracy when she receives grainy footage of an old airplane wreck, recently revealed by the melting of one of Iceland's largest glaciers. The old German World War II plane not only brings ruthless criminals onto the scene, but also CIA vice director William Carr, who had already been secretly trying to remove the wreck for a long time. Kristin places herself in great danger, refusing to rest until the key has been discovered that will solve the riddle of Operation Napoleon …

Market screening
Wednesday, May 17 11:30, Lérins 2

International sales Beta Cinema
---
Short Film Corner
---
The following three Icelandic short films can be seen in the Short Film Corner as part of the Scandinavian Films program, Cool Shorts from the North.
Chef de Partie
Ágúst Thór Hafsteinsson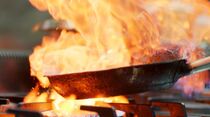 A verbally abusive chef that would make Gordon Ramsey blush, initiates a young but skilled apprentice cook into the world of kitchen nightmares where both learn painful lessons about the value of resilience and respect.

Read more
Concord
Kristín Eysteinsdóttir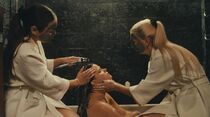 An Icelandic performance artist is performing abroad. After her performance, she goes to the hotel bar where she runs into an Icelandic flight crew, who are there on a stop over. The evening takes an unexpected turn.

Read more
Surprise
Kolfinna Nikulásdóttir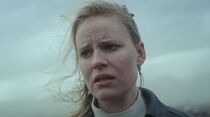 Ragnar blindfolds Hildur for a road trip on her birthday. It's supposed to be fun, but Hildur is nervous and Ragnar is irritated. A supposedly pleasant surprise in geothermal wilderness becomes a hellish experience for the couple.

Read more
---
Emerging producers from Iceland
---
During the Cannes Film Festival, three Icelandic producers participate in initiatives that aim to support and present up-and-coming producers. Dögg Mósesdóttir, the founder of Northern Wave Productions, and Bylgja Ægisdóttir, from the Danish production company Scanbox, are among the producers who will be part of the Young Nordic Producers Club. Additionally, Atli Óskar Fjalarsson, the founder of Empath production company, is among 10 promising short film producers presented in the New Producers Room.

Read more
---
New titles from Iceland
---
Documentary
Soviet Barbara: The Story of Ragnar Kjartansson in Moscow
Gaukur Úlfarsson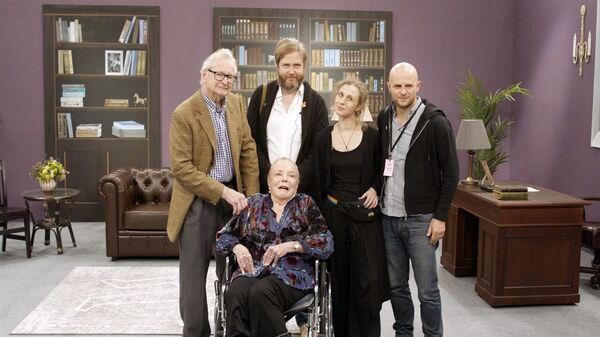 In 1992, only a week after the fall of the Soviet Union, the American soap opera Santa Barbara became for ordinary Russians a window into the western way of life and immensely popular with the nation. Thirty years later an Icelandic contemporary artist, Ragnar Kjartansson, brings the series to life.

Production Company Ofvitinn
---
Balls
Hafsteinn Gunnar Sigurdsson, Gagga Jónsdóttir, and Elsa María Jakobsdóttir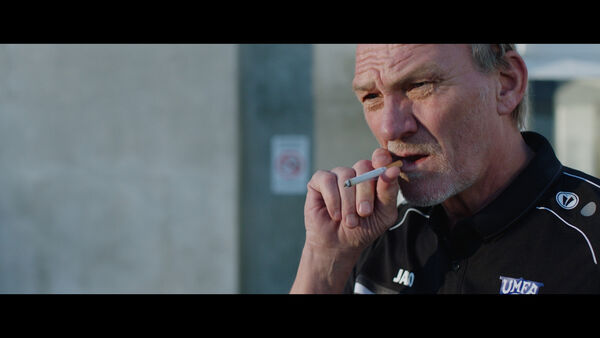 Years after burning out and falling from grace, a middle aged, 90s handball legend seeks to redeem himself by returning to his childhood club to coach the women's team where he clashes with a new generation of women in a post #MeToo society.

Production Company Zik Zak
---
My Will
Kristófer Dignus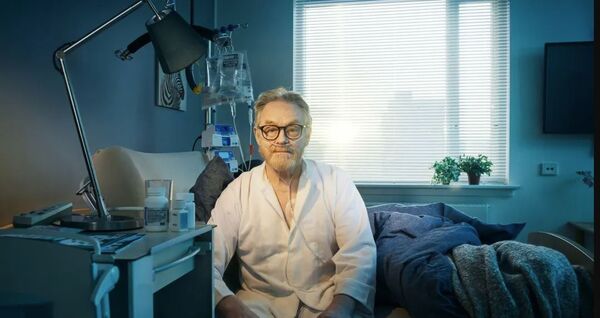 Benedikt has reached the end of the line, the brain tumor is winning. Now it's time to figure out how he wants to be remembered.

Production Company Glassriver
---
Meet us at the Scandinavian House
---
The five Nordic film institutes and centres from Denmark, Finland, Iceland, Norway and Sweden, will once again unite at The Scandinavian House, 11 Square Mérimée (only a 2-minute walk from the Palais des Festivals).
The Scandinavian House serves as headquarters for international press interviews with Nordic talents, producers and film institutes' meetings.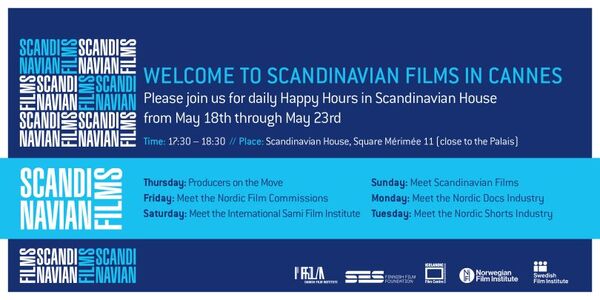 ---
Upcoming and in production
Features
Cold
Erlingur Thoroddsen

Epilogue
Ari Alexander Ergis Magnússon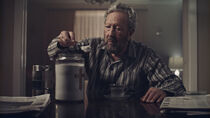 Natatorium
Helena Stefánsdóttir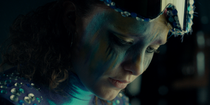 Returning to Lulu
Mikael Torfason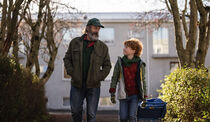 More Icelandic films currently in production can be found here.
Documentaries
Belonging
Sævar Gudmundsson, Kreshnik Jonuzi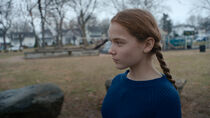 Good Banks, Bad Banks
Margrét Jónasdóttir, Jakob Halldórsson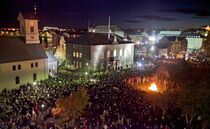 The Home Game
Smári Gunnarsson, Logi Sigursveinsson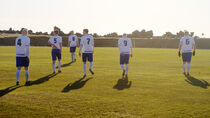 Skuld – For the Love of Cod
Rut Sigurdardóttir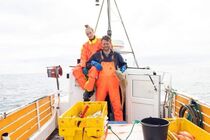 More Icelandic documentaries currently in production can be found here.
TV fiction
As Long as We Live
Katrín Björgvinsdóttir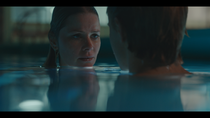 Descendants
Tinna Hrafnsdóttir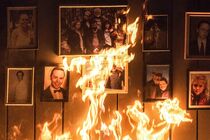 More Icelandic TV series currently in production can be found here.
Shorts
Felt Cute
Anna Karín Lárusdóttir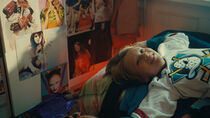 Flowers to the Bone
Kristín Björk Kristjánsdóttir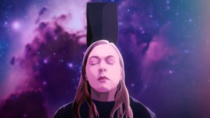 The Yule Cat
Guðni Líndal Benediktsson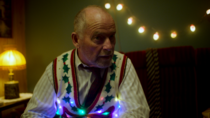 More Icelandic shorts currently in production can be found here.