Current news
Iceland at the Berlinale's EFM
Berlin International Film Festival, Feb 16 – Feb 26
---
European Film Market
---
Operation Napoleon
by Óskar Thór Axelsson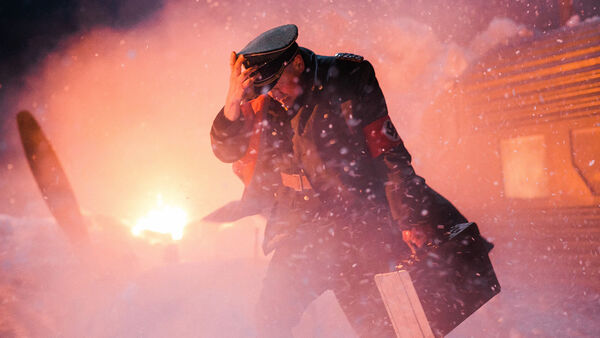 Young Icelandic lawyer Kristín gets drawn into the vortex of an international conspiracy when she receives grainy footage of an old airplane wreck, recently revealed by the melting of one of Iceland's largest glaciers.
Iceland/Germany
112 min.
Producers Tinna Proppé, Hilmar Sigurdsson, Dirk Schweitser, Anita Elsani
Production company Sagafilm
Coproduction company Splendid Films
International sales and distribution Beta Cinema

Market screenings
Fri, Feb 17, 1:40PM, CinemaxX 1
Sat, Feb 18, 5:20PM, CinemaxX 18

---
Driving Mum
by Hilmar Oddsson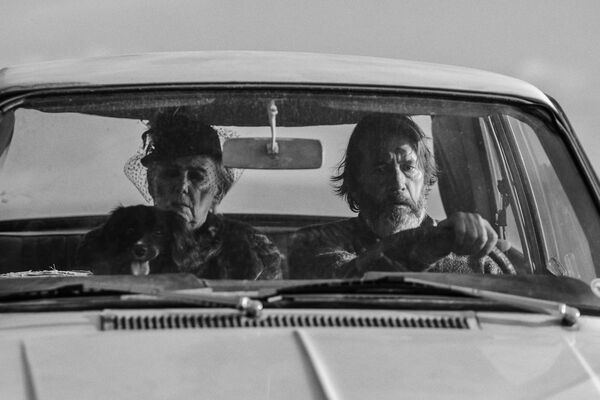 When Jon's mother, the single most dominant person in his life passes away, his anchor is gone. Compelled to honour her last wish, he takes on a journey to bring the body across Iceland to her home village for the final rest. As they travel on, Jon's whole existence obtains a new meaning.
Iceland/Estonia
112 min.
Producer Hlín Jóhannesdóttir
Coproducers Marianne Ostrat, Thor Sigurjonsson, Arnar Benjamín Kristjánsson
Production company Ursus Parvus
Coproduction companies Alexandra Film,
Zik Zak Filmworks
International sales and distribution Alief

Market Screenings
Fri, Feb 17, 2:40PM, dffb Cinema
Tue, Feb 21, 2:15PM, dffb Cinema
---
Shooting Star
---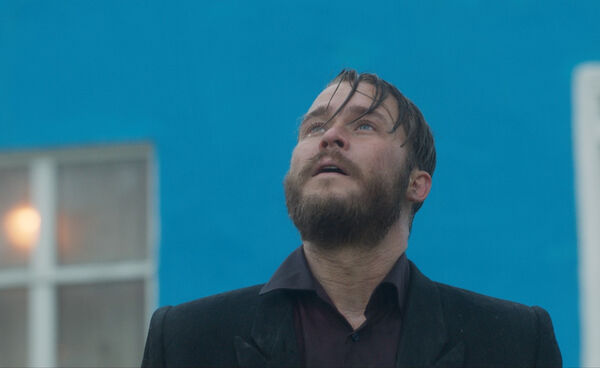 The Icelandic actor Thorvaldur Kristjánsson has been selected for EFP European Shooting Stars 2023. His latest film, the critically acclaimed A Letter from Helga, was released in 2022 and went straight to the top of the Icelandic box office list during its first weekend. It was screened in competition at Tallinn Black Nights Film Festival in November 2022. He has a BFA degree in drama from The Juilliard School in New York, which was funded by scholarships and through the personal assistance of Academy Award winner and former Juilliard alumnus, Robin Williams.

Shooting Stars is an annual showcase of ten promising young European actors. The selection is made by European Film Promotion (EFP), a network of national organizations that promote cinema.
---
Upcoming Feature Films From Iceland
---
Cold
by Erlingur Thoroddsen

As Ódinn investigates decades-old deaths at a juvenile treatment centre, he begins to suspect that the sinister secrets he uncovers are connected to his ex-wife's mysterious suicide.
Read more

Solitude
by Ninna Pálmadóttir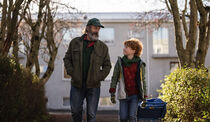 Gunnar is forced by the state to sell his country home. He leaves without looking back, abandoning his horses to relocate to the capital. He soon meets 10-year old Ari and their friendship proves to be transformative for them both.
Loss
by Ari Alexander Ergis Magnússon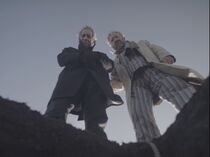 An old man comes home with the ashes of his dead wife in an urn. As he waits for the kettle to boil, the relentless hissing of boiling water brings to mind memories. There is nothing ahead for the old man, only lack of purpose, sense of loss and loneliness. He embarks on a journey.
Read more

Northern Comfort
by Hafsteinn Gunnar Sigurdsson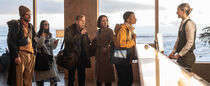 A special forces veteran, an uptight property developer, an influencer with half a million followers and an incompetent instructor are thrown together on a high-end fear of flying course. The course's final challenge is an experience flight from London to Iceland, which ends up being a horrendous ordeal. Lost in Iceland, freezing and terrified, they must find a way of facing their fears and working together to spread their wings... and fly.

More information on Icelandic films in production can be found here .
---
Upcoming TV Series From Iceland
---

Balls
by Hafsteinn Gunnar Sigurdsson, Gagga Jónsdóttir, and Elsa María Jakobsdóttir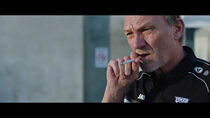 Years after burning out and falling from grace, a middle aged, 90s handball legend seeks to redeem himself by returning to his childhood club to coach the women's team where he clashes with a new generation of women in a post #MeToo society.
Read more

As Long as We Live
by Katrín Björgvinsdóttir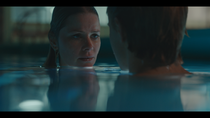 Beta, a once promising musician finds herself in a stale marriage, struggling to be the mother she wants to be to her toddler. When their new au-pair, a young man, starts to propose little "flirting-assignments" for the husband and wife to do, Beta is unwittingly forced to take risks and re-enter the world.
Read more

Descendants
by Tinna Hrafnsdóttir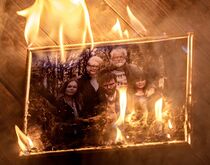 After the banking crisis the travel industry became a desirable goldmine in Iceland. When three very different, middle-aged siblings inherit the successful whale watching company and the beautiful summerhouse their parents built, things become extremely difficult. To take joint decisions about the legacy they all feel entitled to creates complex circumstances, and when they start to manipulate what they are to share, old wounds open up with dire consequences where hurt, greed and the well-known dysfunction of family relations come to light.

More information on Icelandic TV fiction in production can be found here .
---
Upcoming Docs From Iceland
---

Soviet Barbara: The Story of Ragnar Kjartansson in Moscow
by Gaukur Úlfarsson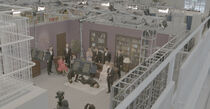 In 1992, only a week after the fall of the Soviet Union, the American soap opera Santa Barbara became for ordinary Russians a window into the western way of life and immensely popular with the nation. Thirty years later an Icelandic contemporary artist, Ragnar Kjartansson, brings the series to life.
Read more

The Home Game
by Smári Gunnarsson and Logi Sigursveinsson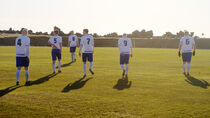 This feel-good sports doc is about one man's dogged attempt to finally stage a home game on the football pitch his father created 25 years earlier. By registering the non-existent team of their small town to the Icelandic FA Cup he gives himself a 50/50 chance to fulfill his fathers dream.
Read more

Skuld
by Rut Sigurdardóttir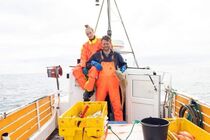 A young couple risks their financial situation and relationship, when they follow in the footsteps of their ancestors and start working as independent fishermen on their small fishing boat, Skuld. Does Iceland's oldest industry have a future or will it disappear with the coming generation?
Good Banks, Bad Banks
by Margrét Jónasdóttir and Jakob Halldórsson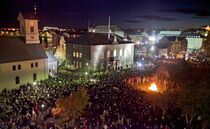 The 2008 financial crisis hit Iceland very hard. The three biggest banks went bankrupt and the UK used its anti-terrorism act against the country. People demanded answers. Confused MP's prevented sovereign default and launhched investigations.
More information on Icelandic docs in production can be found here .
---
Nominees for 2023 HARPA Nordic Film Composers Award
---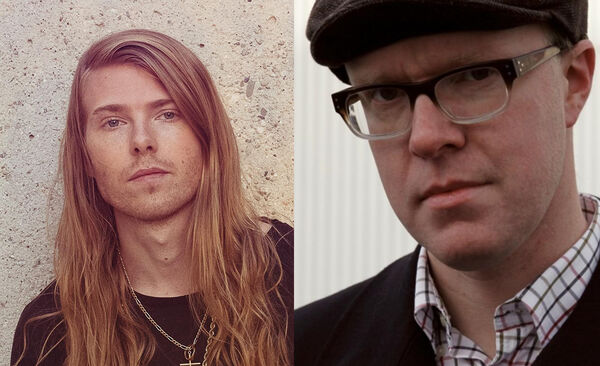 After last year's hybrid ceremony and the full online event in 2021, the Harpa Nordic Film Awards celebrating the most outstanding Nordic film composer of the year, will be handed out in-person at the Nordische Botschaften in Berlin on February 18, 2023, during the Harpa Nordic Film Music Days (February 18-19), held during the Berlinale. Icelandic composers Edvard Egilsson and Páll Ragnar Pálsson are nominated for the award for their score of Tinna Hrafnsdóttir's film Quake.

Egilsson is a composer and founding member of the group Steed Lord. After almost a decade spent in the US, he came back to Iceland and graduated in classic composition from Iceland University of the Arts. Pálsson did an undergraduate course at the Iceland Academy of the Arts and the did a PhD in composition in 2014 at Estonian Academy of Music and Theatre.
---
Shorts From Iceland Making a Splash
---
My Year of Dicks, a new animated short by Icelandic director Sara Gunnarsdóttir and American screenwriter Pamela Ribon, has been met with much acclaim since its premiere at the South by Southwest Film Festival in 2022. The short recently took part in the International Competition at the Clermont-Ferrand International Short Film Festival and is nominated for the 95th Academy Awards© as Best Animated Short Film.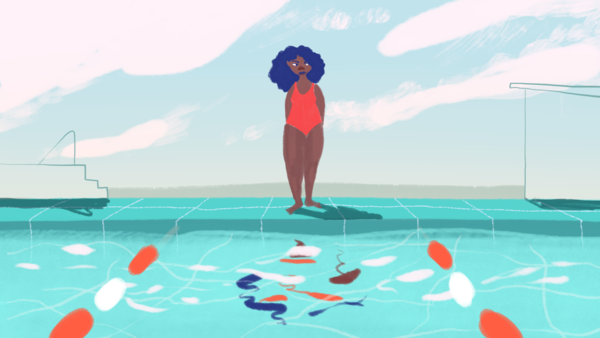 Another filmmaker based in Iceland, Fan Sissoko, was invited to the Euro Connection showcase at Clermont-Ferrand. Her upcoming short, Hold it Together, was presented at the co-production platform, which offers participants the opportunity to present their projects and network with producers and film professionals in Europe. Sissoko's earlier short, On the Surface, received a special mention in the International Competition at Clermont-Ferrand in 2022.

More information on Icelandic shorts in production can be found here .