Current news
Icelandic Films at Toronto International Film Festival 2022
The Toronto International Film Festival returns in September 2022 for its 47th edition — 11.
The Icelandic Film Centre is part of European Film Promotion's (EFP) umbrella booth, #12 and #13, located at the Hyatt Regency Hotel, TIFF Industry Centre, Mezzanine Level.
---
TIFF Official Selection
---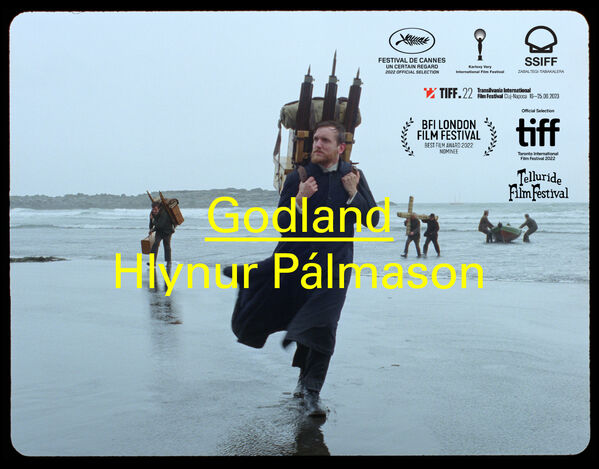 In the late 19th century, a young Danish priest travels to a remote part of Iceland to build a church and photograph its people. But the deeper he goes into the unforgiving landscape, the more he strays from his purpose, the mission, and morality.
Screening
Thu, Sep 08
Scotiabank Theatre Toronto 8
Press & Industry
12:00PM

Thu, Sep 08
Scotiabank Theatre Toronto 3
Public
8:45PM

Fri, Sep 09
Scotiabank Theatre Toronto 2
Public
3:00PM

Thu, Sep 15
Scotiabank Theatre Toronto 12
Public
12:05PM
---
TIFF Industry Selects
---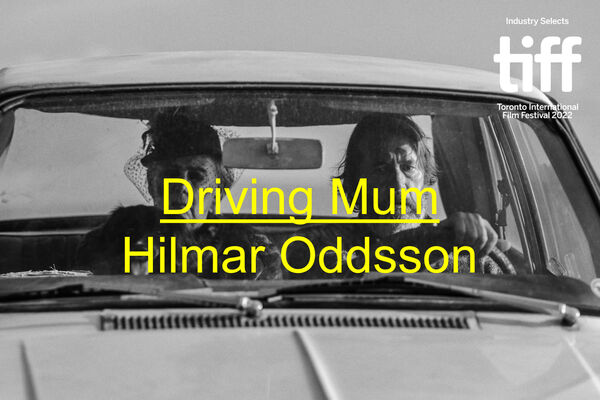 Jon lives with his elderly mother in the remotest place of the Icelandic westfjords. When she dies he needs to honour her last wish and drive the body across the country to be buried in his mother's home village.
Industry Selects. Private Screening for accredited buyers and industry professionals.
Screening
Thu, Sep 08
Scotiabank Theatre Toronto 13
Industry Selects
5:30 PM
---
Hildur Gudnadóttir 2022 TIFF Tribute Award Honouree
---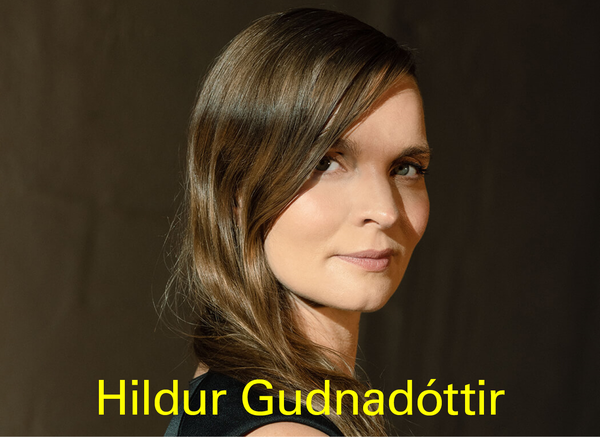 Academy Award®–winning Icelandic artist and composer Hildur Gudnadóttir will be honoured with the Variety Artisan Award at the annual TIFF Tribute Awards.

The TIFF Variety Artisan Award recognizes a distinguished creative who has excelled at their craft and made an outstanding contribution to cinema and entertainment. Previous recipients of the TIFF Variety Artisan Award include Ari Wegner in 2021; Terence Blanchard in 2020; and Roger Deakins in 2019.

Gudnadóttir's work for film and television includes Sicario: Day of the Soldado, Mary Magdalene, and the critically acclaimed HBO series Chernobyl, for which she won a Primetime Emmy Award as well as a Grammy Award. She received a multitude of accolades for her work on Joker, directed by Todd Phillips and starring Joaquin Phoenix, including an Academy Award, Golden Globe, BAFTA, and Grammy. In addition, her body of work includes scores for films such as Tom of Finland, Journey's End and 20 episodes of the Icelandic TV series Trapped. With Sam Slater she co-composed the videogame score Battlefield 2042 for Electronic Arts' massively successful Battlefield franchise. The score won a Society of Composers & Lyricists Award.

Her latest projects include the Todd Field film TÁR, starring Cate Blanchett, and the Sarah Polley film Women Talking.
---
New and Upcoming Films From Iceland
---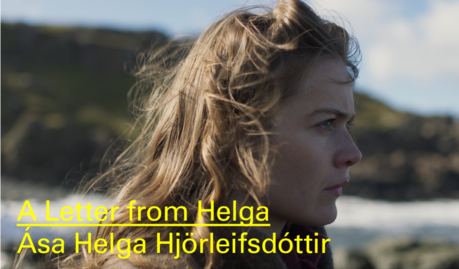 In a remote fjord in 1940's Iceland, Bjarni, a young farmer, and Helga, an aspiring poet, begin a passionate, forbidden affair.
---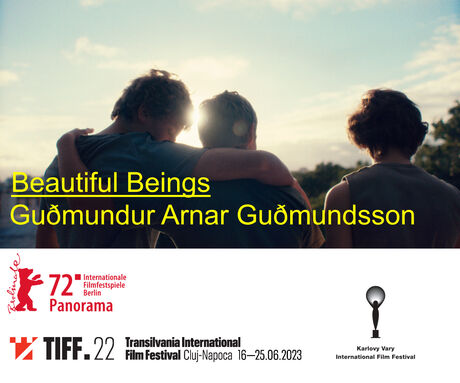 Addi, a boy raised by a clairvoyant mother, decides to adopt a bullied misfit into his gang of outsiders.
---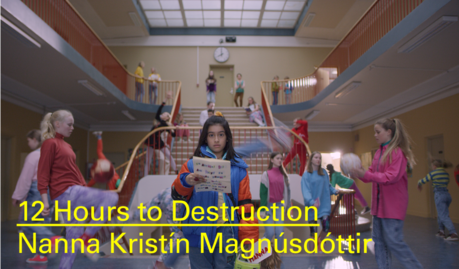 In the summer of 1980, 11-year-old Hanna and the rest of her childhood band aim to bring criminals to justice when a threat to destroy the last school dance comes their way.
---

The village is brimming with stories and if you listen closely it might tell you a few.
---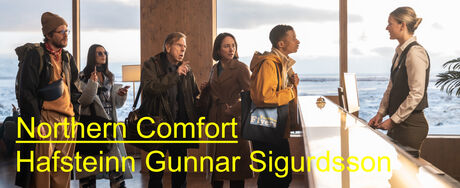 A special forces veteran, an uptight property developer, an influencer with half a million followers and an incompetent instructor are thrown together on a high-end fear of flying course.
---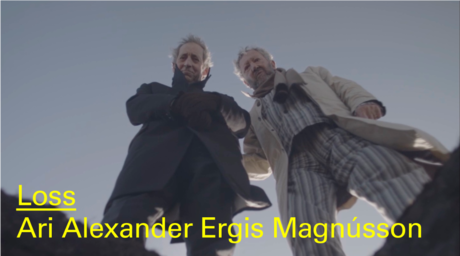 An old man comes home with the ashes of his dead wife in an urn. As he waits for the kettle to boil, the relentless hissing of boiling water brings to mind memories.
---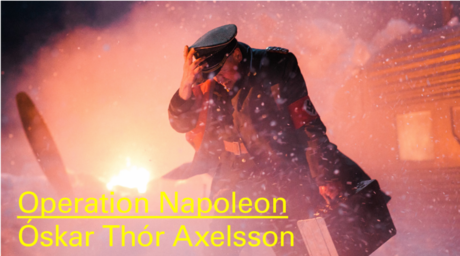 Young Icelandic lawyer Kristín gets drawn into the vortex of an international conspiracy when she receives grainy footage of an old airplane wreck, recently revealed by the melting of one of Iceland's largest glaciers.
---
Feature Documentaries
---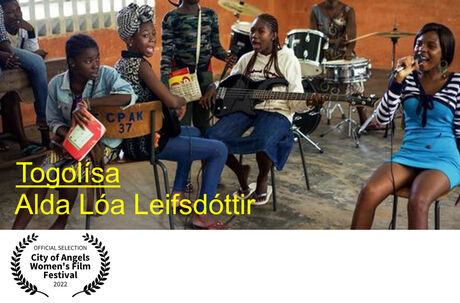 Togolísa describes five days at the Girls Rock Camp in Togo in august 2019.
---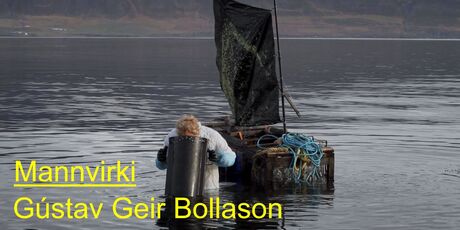 An abandoned building on Iceland's northern coast has fallen subject to the natural forces of erosion and entropy.
---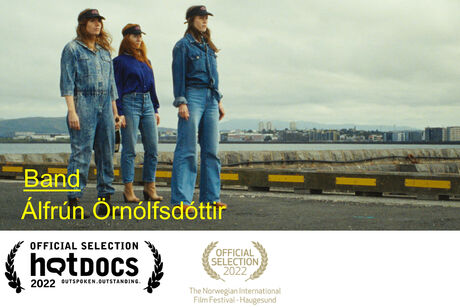 Band is a comedy of failures, seen through the eyes of three women of "The Post Performance Blues Band" who give themselves only one year to finally become popstars or quit forever.
---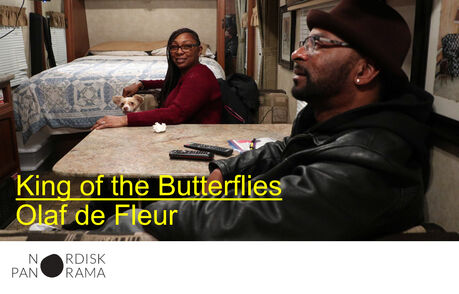 Darryl Francis was wrongfully accused and convicted as an accessory to murder in Los Angeles when he was a teenager.
---
Icelandic Minor Co-Productions
---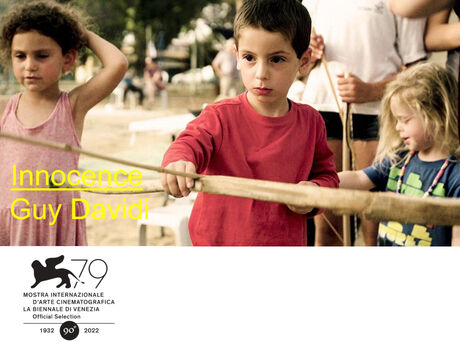 Innocence tells the story of children who resisted to be enlisted but capitulated. Their stories were never told as they died during their service.
---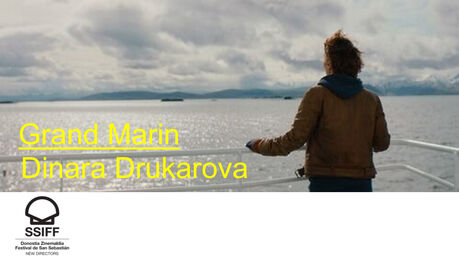 Lili has left everything behind to travel to the end of the earth to fulfil her dream of fishing in the northern seas.